March celebrates Women's History Month.

In honor of that; we want to celebrate exceptional female coaches and the advice they share for more effective leadership. We have highlighted 3 high-performing coaches from our team, however there are many other amazing women coaches around‌ ‌the‌ ‌world.

Women of the world want and deserve a future free from stigma, free from stereotypes, and equal opportunities. To get us there, the world needs women at every table where decisions are being made.

According to Werq's exceptional women coaches, here are their personal tips for effective leadership: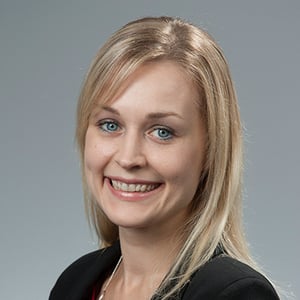 Natasha Cupps talks about modeling behavior
Natasha is a highly skilled people and business advisor with 15 years of professional experience. For the first 11 years, she was a global institutional investor focused on managing large investment portfolios and leading in the areas of people & behavior assessment, strategic planning, and talent strategy programs. Now she focuses on her passion: helping business leaders and employees manage cultural integration, career & leadership development, and business planning.

"I think the most effective leaders are those that model the behaviors they ask of others by striving for humility, aligning their messaging with daily actions, and knowing the true value and worth of time itself."
Natasha's tips:
Strive for Humility: Contrary to popular thinking, acknowledging mistakes creates unparalleled learning & growth opportunities for both one's self and those around them.
Align Message with Action: Whether in business or personal life, humans are relational creatures. To build those relationships and foster trust, leaders must actively demonstrate what they verbally communicate. The message must match the action to be an effective leader.
Use Time Wisely: Time is a finite, continually depreciating asset. The most effective leaders do not rob themselves of the chance to gain perspective by allocating precious time to non-business activities. There is a time to check email and there is a time to turn off your phone.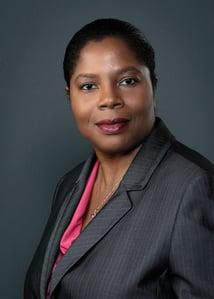 Adrienne Washington talks about strengthening your network
With 20 years of experience in HR and business leadership; Adrienne has guided leaders in achieving retention of key talent, increased team engagement, lasting change management, and promotions to executive leadership.

"Leverage your network. People are stronger as a group, and significantly more effective when thoughtfully aligned. You will find relationships like these to be beneficial for both personal and professional growth."
Adrienne's Tips:
As you set team goals, re-communicate vision and involve them in the process to gain ownership. This also helps you obtain feedback. Your team can help you further refine the message for those outside the room who will help make the vision a reality.
Before presenting a new idea for full approval, assess your supporters. Who knows what you are trying to achieve and why? Who else needs to know? How can you influence others on your board, among your peers, or within other stakeholder groups regarding your idea? Knowing people's positions prior to moving forward is a recognized, but many times forgotten step, when trying to reach approval.
Create your community of advisors. You don't have to be alone on your leadership journey. Building professional leadership relationships outside your organization is important, as a form of self-care and to build your own resilience.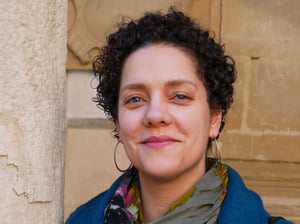 Alessandra Zielinski talks about the value of shared experiences
Alessandra has over 15 years experience as an executive coach; and focuses on helping others leverage their strengths to energize the best version of themselves. Her passion is to enable leaders and organizations to reach their maximum potential through coaching and facilitating, so clients achieve results they never thought possible.

"As a woman navigating the professional space, I find it helps to know we're not alone and to ground oneself in research and shared experience. 'How Women Rise' by Marshall Goldsmith and Sally Helgesen outlines the challenges faced by women leaders as they advance in their careers and offers strategies for combating common pitfalls. 'The Memo' by Minda Harts illustrates the additional hurdles women of color often face in the workplace. The 'HBR Women at Work' podcast also offers a wealth of great content. One of my favorite episodes features Ruchika Tulshyan on the concept of office housework and how we need to shift our thinking as we advance in our careers."
Alessandra's Tips:
Develop your leadership skills with the help of ongoing‌‌ ‌‌education‌‌ ‌
Consider challenges in a new light so you can practice resilience and discovery
Share your goals with others to increase accountability and strengthen your relationships
***
These are just some of the effective insights that come from Werq's executive coaches. If you're interested in becoming more effective, more successful, and experiencing less stress and roadblocks, see if any of our coaches are the right fit for you.